Comments & Reviews
Shri. Sanjay Chakraborthy, Sr. Indian Coach, Mentor & Friend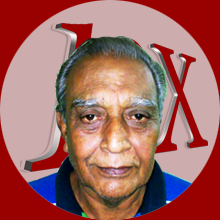 Shree Anand Shashidhar deserves appreciations for his efforts in writing this book. I have not come across any such narration by any Indian author which covers the basic elements of art of shooting. The subject in question has been meticulously handled and explained.
This book comes out at a juncture when there is void in the country of good coaches. This will impart a good guidance to the beginner as well as the coaches. Author has not left any stone unturned in compiling the journey of shooting sports in the country from its inception to the level attained to day.
I highly recommended that this book be made available in the shooting clubs, sports library, sports academies, physical education institutions, electronic & print media.
---
Dr. Y P Shirsat, Founder & Director, Precihole Sports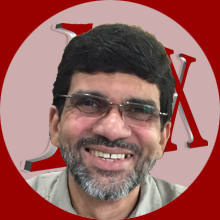 Proud to be associated with Anand for so many years and seeing his success and Achievements first hand. Congratulations on the most comprehensive book on shooting by one of our own shooters. Wish you the very best for your future.
During my long years of association with Anand, I have found him to be a talented and consistently enthusiastic shooter. As a fellow shooter, I too have shared his struggle in finding quality literature on sports shooting in the Indian context. Such a book was, in fact, long overdue.
This book is a comprehensive treatment of sports shooting in India. All enthusiasts, beginners and others, can easily find at one place a wide array of information to quench their thirst for knowledge. I have not come across any other book that covers such wide-ranging issues on the subject in the Indian context.India has a lot of young talents in sports shooting. For this talent to flower, it is necessary that they are trained and coached based on good practices. Moreover, it is important that there is consistency in the quality of training across the country. This book can form a sound basis for developing a textbook on sports shooting for use across schools in the country. I look forward to such a development in the near future.
I commend Anand on his brilliant efforts in producing this tome.
---
Shri. Vijay Kumar, Olympic Silver Medalist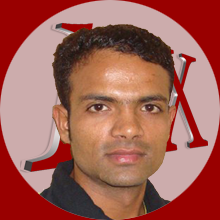 Shooting is a wonderful sport in which India can gain much. With the recent showcasing of our country's brilliant performance in the London Olympics and in other international events, we have made the country a strong force to reckon with, in this glorious sport.
With more talent, comes greater glory!
And this is what we Indians should focus on. I am happy that Anand has worked on such a good book, to reinforce the stepping stones of sports shooting. I welcome every enthusiast into the wonderful world of this great sport and hope he or she will help enlarge India's foot prints in the international arena where it really counts.
I wish every shooter the very best in his or her career and strongly emphasise the importance of focus and perseverence. In my opinion, dedication and hard work will surely fetch rich rewards.
Its time to make India's name shine bright and clear in the world of sports shooting.
---
Shri. Samresh 'GoldFinger' Jung, Ace Pistol Shooter, Indian Team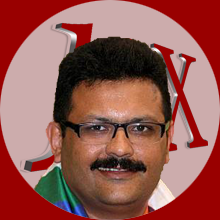 Shooting is a sport that has produced 4 medals in the last three Olympics for India. It is also a sport in which there are about 3000 participants at national level competitions. Now imagine, if we could increase those numbers by just 10-fold, what would be the possibility of medals at the Olympics?
The biggest hurdle in achieving that number, at least for a beginner, is knowledge. First, about the sport itself, then about the equipment that is required, and finally, how and where to use it.
I have been through this phase, like most other shooters. This is the phase where a great deal of raw talent is lost. And Anand, being a national level shooter himself, has been through it too.
I would like to thank Anand, who has taken great pains and effort, to get all the information into this book - one that aids a beginner to take his/her first steps towards reaching his potential and to know the joy of shooting.
---
Shri. Joydeep Karmakar, Ace Rifle Shooter, Indian Team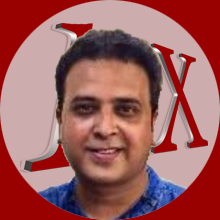 Many years ago, as a kid, I spent futile weeks and months scouring all sources to gather information on Shooting Sports. With no internet or quick access, I toured from pillar to post, Kolkata to New Delhi, struggling to get hold of good knowledge on this amazing sport. Honestly speaking, I wasted more time in my learning years, in just sourcing the right guidance and information. There existed a huge vacuum for help on events, procedures, and general information - which every beginner should thoroughly know.
Without this much required knowledge, everyone faces a handicap of information, which can retard progressing to greater degrees.
As a shooter, voyeur and promoter of the Indian Shooting Fraternity, I am indebted for Anand's tireless efforts to bring this sum total knowledge on shooting sports. I am glad that such an effort has been made in these hundreds of pages. I get an ecstatic feeling at the repository of know-how, introduction and training aspects of shooting, as a sport. A lot of information contained in this book is still a mystery for many shooters. From Basic to Advanced guidance, covering several aspects of Mental training, Physical conditioning et al., I am indebted to Mr. Anand C K Shashidhar, for painstakingly researching and covering all that is required, for anyone to gain a strong foundation in shooting sports. I missed this in my childhood!
The readers should feel lucky to get this consolidated information on this amazing sport, and I urge everyone to make the best use of all that is contained in this book.
Although we have growing limelight on shooting sports in India, and many legends flying the Tri-Color high on International arena, a robust source of such knowledge on the sport was itself greatly missing. We should respect, honor and utilize this vast source of information, by religiously following it; enriched with the right path of knowledge of the sport. It may seem a little boring upfront, to read about shooting and covering so many abstracts of information, which many may not be used to. But believe me; most other countries that have showcased great talent in this sport have many books and such references for them to acquire the right stepping stones. Apart from volumes of content, they also have many coaches, which is an imperative ingredient of shooting sport foundation. In India, this book takes the right step to bridge the gap between talent and achievement, by helping its readers focus in the right manner.
This book is a unique effort, which we should treat as a Bible on shooting sports!
In India, we have adequate raw talent. But we miss a guiding force that can mold this vast mass of abundant talent into champion performers. We miss a lot because we don't read, or lack enough reading material. We have learned to do from instinct. More often than not, we lack the capacity to put this instinctive experience into words. Slowly, talent turns to relying on a miracle, instead of learning the science behind it. With such collaborated and compiled guidance put together in this book, readers will benefit in leaps and bounds, on speeding their learning curve, and quickly proving on State, National and International levels. It's time to show the world that we not only have great skill, but can also strategize and channel right efforts in the right direction.
We can graduate from 'Shooters' to 'Educated Shooters'!
India cannot and must not depend solely on one Bindra, one Rathore, one Gagan or one Joydeep. As a proud and capable nation, we should create a responsible and capable society – enriching our shooting fraternity to produce more and more champions – to deliver and keep delivering. Readers could include not just shooters, but coaches, technical heads, administrators, etc. All of us make up this fraternity and equally share its rewards and responsibilities. Together, we are a family and should think for greater achievement of the entire nation. With discipline, regulations, and required information, which this book provides, we can and should evolve into a superior generation of world conquering champions.
---
Shri. Neeraj Kansal, Secretary General, Sports Authority of India, Govt. of India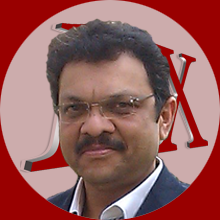 Great Effort And I Believe This Shall Act As A Bible For All The Budding Shooters In The Country.
---
Shri. Rajesh N Jagdale, Hon. Secretary, Karnataka State Rifle Association, Bangalore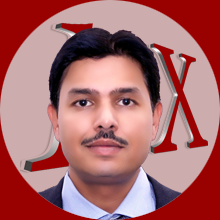 Marksmanship is a well acclaimed talent from time immemorial in India. Arjuna and Ekalavya have been immortalized as legendary marksmen in their discipline. The modern avatar of marksmanship is 'Shooting Sports' where modern firearms and airguns including pistols and rifles are used to display marksmanship. In shooting sports, accuracy and speed are the key requirements which enable excellent marksmanship.
The Men's shooting events was one of the nine events during the first modern Olympics at Athens in 1896. From then on, shooting as a competitive sport event has become a worldwide phenomenon. In India, various bodies like the National Rifle Association of India, Karnataka State Rifle Association and Sports Authority of India have been involved in development of shooting sports: rifle, pistol, trap and skeet.
In recent years, particularly after Abhinav Bindra got India the first ever individual Olympic gold medal, by winning the 10 m air rifle event at the 2008 Beijing Olympics Games, shooting as a sport received a big fillip in the eyes of the public. Earlier Colonel Rajyavardhan Singh Rathore won the silver medal in the men's double trap at the 2004 Athens Olympic Games. In the London Olympic Games in 2012, Subedar Vijay Kumar won the silver medal in the 25 m rapid fire pistol event and Gagan Narang in the same Olympic games won the bronze medal in 10 m air rifle event.
A steady arm, concentration, sharp eyesight, control over one's breathing, a steady mind without distracting thoughts, physical and mental stamina, self-awareness, the disciplined intake of food, healthy sleep habits and commitment are some of the qualities that are necessary for every shooter. If shooting sports has to gain more popularity, participation and support from society, people from all walks of life and of all age groups from both genders need to take to this sport. Participants can look forward to experiencing the thrill of competitiveness and the pleasure of a great hobby.
Regular practise of shooting events helps develop mental and physical faculties. Shooting practise helps hobby shooters develop traits that augur well in their chosen professions. For instance, skilled surgeons find shooting a useful hobby since it helps them unwind; shooting sports strengthens a steady hand, concentration and stamina – this helps surgeons in the practise of surgery! Practise of shooting sports certainly adds value to the hobbyist or the serious shooter.
To make strides in sport events involving marksmanship, a steady temperament is required. Shooting sports strengthen this quality and hence, improves the lives of people who practise this game. Truly, a healthy composure is vital for a healthy life, and shooting sports help develop a steady composure in hobby shooters as well as in competitive sportspersons alike.
Mr. Anand C. K. Shashidhar has made a commendable contribution to shooting sports by writing this book. His painstaking work on shooting sports is a labour of love that will inspire many to take it up. This literary work is a welcome contribution in popularizing shooting sports. Mr. Anand's love for writing and shooting sports is evident in this book since he has made time for writing it despite his hectic schedule as the Director of a growing business entity.
---
Shri. Shimon Sharif, Founder, www.IndianShooting.com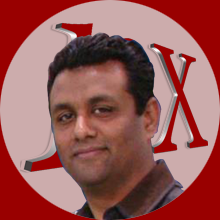 As a shooter and a lover of shooting sports, I would like to thank Anand C K Shashidhar for writing this much needed guide/book on the techniques of shooting. My first thought on reading the manuscript was, with the rising popularity of shooting sports in India, this book provides useful insights is much needed. This book not only focuses on providing tips to upcoming and budding shooters but also serves as a guide to people who want to broaden their horizon about shooting.I have always encouraged people from all walks of life to get involved in shooting. The main reason behind launching a dedicated website for shooting, or for that matter, my shooting academy, was to make youngsters aware that there is more to shooting than just guns, glamour or medals. It teaches a person to be more disciplined in life and can be a real stress buster.With the achievements of Abhinav Bindra, Rajyavardhan Rathore, Vijay Kumar, Gagan Narang and many other shooters, it has become evident that shooting is a sport which can let Indians hold their heads high with pride. Over the last few years, we have all come to agree that shooting is a medal-winning sport for India, be it the Commonwealth Games, Asian Games or even the Olympics. As of date, India has four Olympic medals from shooting, which no doubt makes it the number one sport for the country.At the end of the day, every shooter is a winner! And this is the spirit that this book will invoke in its readers. I wish Anand all the very best with the publication of this book which I am sure will soon turn into a bible for shooters!
---
Shri. Rajyavardhan Singh Rathore, Olympic Medalist & Hon'ble Sports Minister, G.o.I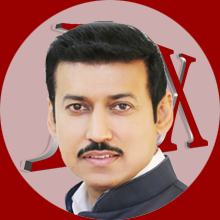 Congratulations. I am sure it would be a treasure of experience. Thank you for considering sending a copy to me.
---
Capt. M Narayana Rao, First Sports Shooting Teacher of the Author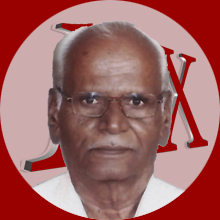 I still recollect the NCC Days when Anand was a Junior Division cadet filled with enthusiasm and curiosity. His talent and future growth was easily recognizable in his zeal to know all the nuances of shooting.I remember an incident when he wanted to know what HAT had to do with rifles. I explained what HAT meant. Another time, he questioned why the elevation of the rear sight does not take the bullet into the clouds!He would not stop until his thirst for answers was quenched and all his doubts were clarified. This was clearly budding achievement in its roots. In Anand's early days of NCC, sometime during early 1980s, I had put him into special training, to allow this spirit to grow.I am happy today, that the plant grew, and grew well. His National level medals, and accolades at the State level, including the 'Ekalavya Award', are proof of his achievements in the field of shooting sports.His book, '10X - A Guide to Sports Shooting - Indian Context', is a welcome step towards developing sports shooting in India. This book should greatly help new enthusiasts of the sport. Such a resource of information, especially worded to instill encouragement and a true sense of understanding the sport, should give good guidance to the youth. I wish Anand, his book and all its readers success in Sports Shooting.
---
Shri. Satendra Kumar, Ace Pistol Shooter, Indian Team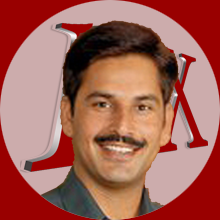 Dear Anand, I understand that you have put in true and great effort while preparing this book, as it is not really an easy task to bring 'actual shooting' down on paper. I am delighted that you have asked me to write a foreword for your book.As I know you personally 'you have always been very hard-working and innovative in this field, and the Indian Shooting fraternity urgently requires a ready reference at this time, which will surely help many to enhance their knowledge about the sport', and most importantly 'actual shooting with accurate procedure'.It will not only help juniors but seniors too as many have reached a higher level but still require accurate knowledge about competitive shooting.I wish you all success in your attempt Anand. God bless you and "Happy Shooting".
---
Danish Ahmad, Founder, www.GunGeek.com & Syndicate Innovations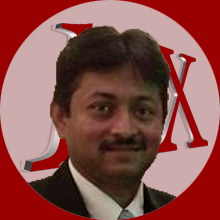 It is a great pleasure to write a foreword for Mr. Anand C K Shashidhar's book in the week when India has just won Olympic Silver and Bronze medals in the shooting disciplines at the 2012 London Olympics and there is hope for a few more.Shooting is the most basic of sports. By urban definition, sports is limited to the synthetic games engineered by the British in the lawns of Wimbledon, Badminton or at the headquarters of the MCC at Lords.This is a very narrow vision. Away from man-made landscapes lies the great outdoors where there are numerous outdoor and adventure skills practised from times immemorial.The ability to shoot well is an art as well as a science. A shooter develops into a smart, brave man or woman, with a very fine etiquette, or rather ranks among those men or women with developed leadership and administrative skills. He or she is disciplined, develops team skills and the ability to act on instinct as well as follow commands. All these skills are as useful in today's era of corporate governance and strategic planning as they were in the primitive era for land governance and waging war on intruders.From ancient times this tradition has passed down to generations of men all over the world. Developing weapons skills is extremely useful in self-defence, civil defence, national emergencies and pest and vermin control, to name a few.Sports shooting has come into its own worldwide as also in India. It gives me immense pleasure to see and meet many aspiring shooters. Young boys and girls, schoolchildren and teenagers to come to shoot at the Dr. Karni Singh Range in Delhi and at other places in India. The interest in this sport is growing rapidly and with Indian shooters doing extremely well at the Asian, Commonwealth and World level this sport is poised for exponential growth.On my own part I am always there to advise an aspiring shooter and to encourage him or her in the chosen field, be it Air Rifle or Air Pistol events, Rimfire Rifle or Pistol events, Centrefire Pistol or rifle events or Shotgun events with which I currently have a deep personal association.As a well wisher for shooting sports in India, I can only pray for the day when equipment, arms licences, weapons, ammunition and access to shooting facilites can be made available to a greater number of aspiring shooters.Under the present laws, my opinion is that import of ammunition and weapons should be allowed to all shooters who qualify for the GV Mavlankar tournament in every discipline and ample unrestricted facilities should be made available to those who wish to participate at the district, state or zonal levels and the pre-national event.India has a very vast pool of talented and aspiring shooters who can bring us untold international glory and our state and national shooting associations must take note to bring about a great service to the nation and to the world of sports.I wish all success to Mr. Anand C K Shashidhar for this book and his upcoming ventures.
---
Shri. Lalrokhuma Pachuau, (I.P.S.), DG & IGP Of Police, Karnataka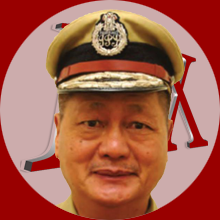 Having A Glance Over The Book Written And Authored By Shri. Anand C K Shashidhar, Who Is A Shooter Himself, And An Active Member Of Karnataka Rifle Association, I Get A Feeling And Impression That The Book Is Well-Written, Comprehensive And A Practical Guide To A Shooter. I Am Sure It Will Benefit Many Who Are Interested And Take Up Shooting As A Sport.
I Wish The Author All The Very Best.
---
Shri. M N Reddi (I.P.S.), Hon'Ble Commissioner Of Police, Bangalore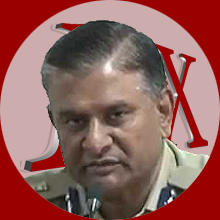 It Is A Pleasure To See This Contribution By Shri Anand C K Shashidhar.
---
Shri. Raghavendra Auradkar, (I.P.S.), Hon'Ble Commissioner Of Police, Bangalore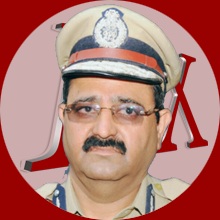 It Is A Nice Feeling To See A Book Written By Bright Sportsman Of The Country. I Wish Him All The Best. May God Bless Him.
---
Shri. Vikash Kumar Vikash, (I.P.S.), Director, Youth Empowerment & Sports, Karnataka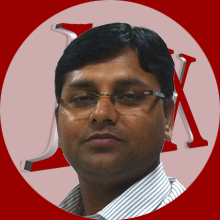 It Was Really A Pleasure To Receive The Book From The Writer Himself. I Wish You All The Success And Wish To See Your Spirits In This Field Moving Higher And Higher.
---
Shri. Ravi Channannanavar, (I.P.S.), S.P. Of Police, Mysore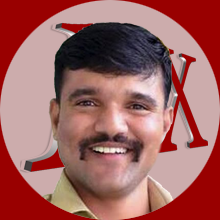 Wish You All The Best. Do Well, Pleasure Meeting You. You Shall Use Your Skills For Constructive Purpose.
---
Shri. K Ramachandran, Director, Sports Authority Of India (South)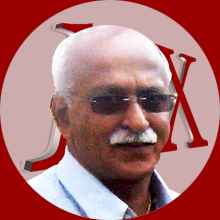 With Best Wishes For An Outstanding Work.
---
Shri. Rustam Bana, Pistol Shooter, Friend & Mentor, Moderator, IndiansForGuns.com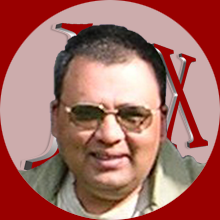 I haven't the foggiest why Anand wants a foreword from me for his book. I have achieved nothing of distinction in the world of Target Shooting. I shoot for my personal enjoyment and if a gong or two comes my way, especially when shooting against Anand (cannot let the blighter forget that!), then that's fine by me.Target shooting is one sport where India has been doing fairly well internationally and I come across scores, if not hundreds, of aspiring shooters at the KSRA range and on the Indians for Guns forum, who have no idea of safe gun handling or the basics of marksmanship.I have not read Anand's book fully. But knowing him, I am sure he has covered all aspects of target sports shooting.Anand is a multi-talented and earnest soul, who is always full of new ideas. Whilst he can talk for India, he is one of the few individuals I know off who actually puts in the effort to bring his ideas to fruition. This book has been a long time coming and I am certain it will prove to be a valuable resource for aspiring and experienced shooters alike.Well done Anand! Someday I hope you become a half decent angler to write a book on angling!
---